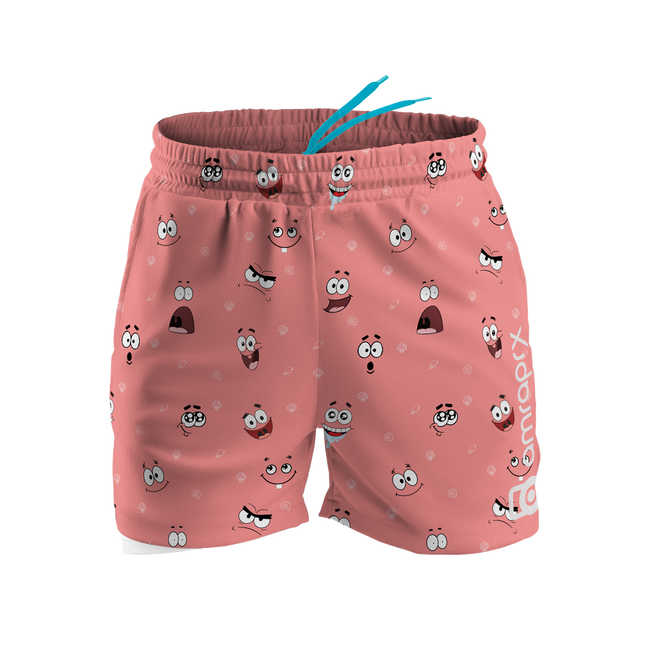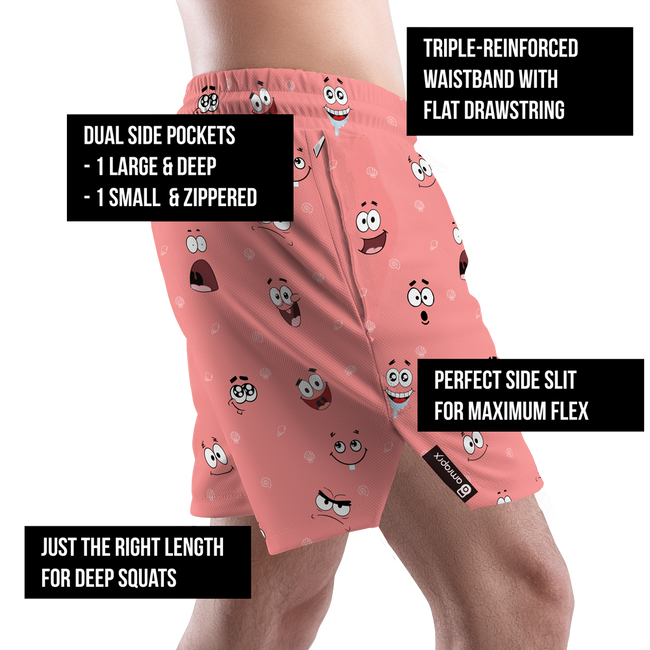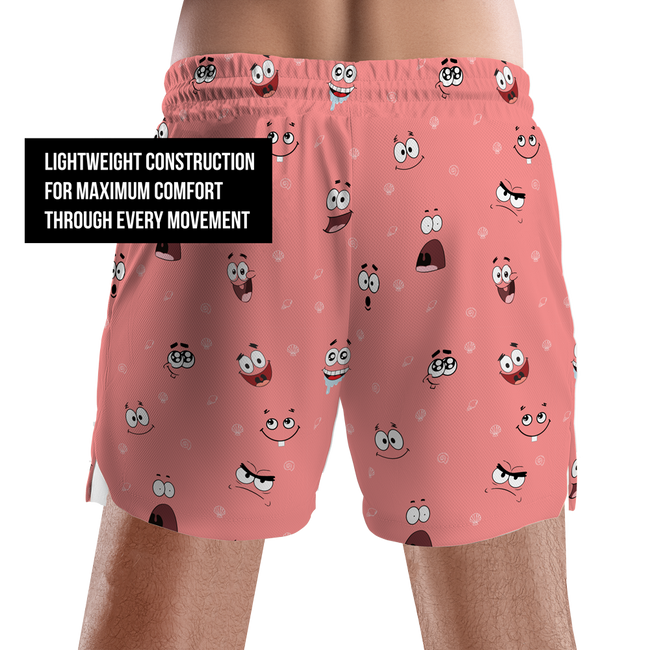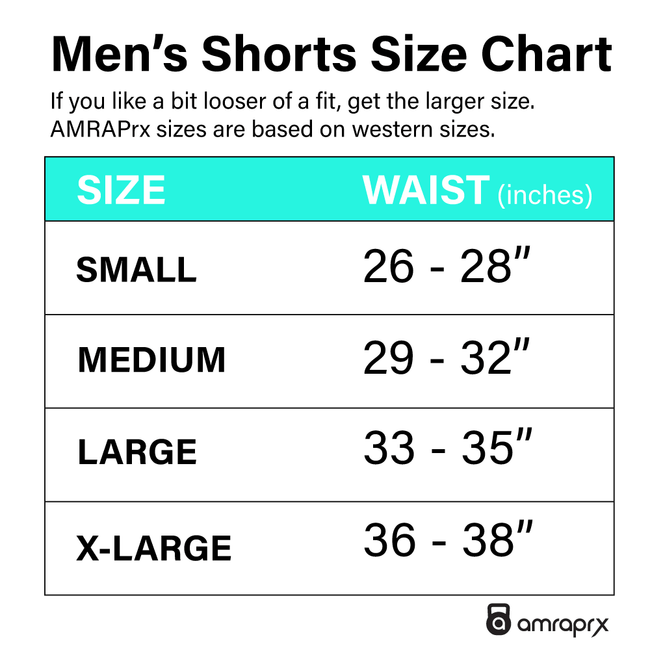 4-Way Stretch
Designed like a second skin to move and stretch with you.

SOFT & COMFORTABLE
So comfortable and light you'll want to wear them everywhere.
DURABLE
Strong construction that lasts through any routine.
SWEAT-WICKING
Moves sweat and moisture away from the body, keeping you cool.
The ultimate match to our Hey There! booty shorts, these are the next evolution in men's fitness shorts. Developed in collaboration with former Nike designers, the AMRAPrx Evolution Men's Shorts are fun and colorful and so very comfortable to wear in and out of the gym. 

Psst…And they are AWESOME for team workouts and competitions when paired with our women's booty shorts!
"Holy S#*t these are comfortable!" 
Tested by hundreds of athletes in the gym, on the track, on the beach, in competitions, and on the court to deliver you an unmatched pair of shorts designed for the most demanding workouts.
Every detail was designed for today's modern athlete. 
AMRAPrx's Evolution 6.25" inseam men's shorts were developed with former Nike consultants to deliver unmatched comfort throughout your workout – from toes-to- bars to box jumps to deep squats. The AMRAPrx Evolution shorts are just the right length with just the right amount of stretch and support you want demand from your workout shorts. These are unlined shorts so you have maximum flexibility in what you want to wear under them.
No more "plumber's crack" and no more shorts "catching on your knees".
The AMRAPrx Evolution men's shorts are the culmination of years of research and design. We engineered these shorts from the ground up (and added a pinch of fun with our creative prints)!
Combining (2) of the newest sweat-wicking materials for ultimate flex and stretch.

Redesigned square crotch gives you that extra "give" in deep squatting movements thanks to our upgraded unique polyflex materials.

Deep/large front pockets keep your chalk in place for workouts and your wallet from falling out when lounging.

Our unique "secret" zippered pockets are built into BOTH side front pockets to keep your valuables safe during your run or row, or when you're grabbing a taco.

Triple reinforced , "no-roll" fully-covered elastic waistband not only keep these shorts looking slick, they protect the most vulnerable part of any shorts… the elastic.

Internal flat drawstring in our signature Tiffany Blue provides maximum comfort while removing any catch or distraction other shorts overlook.

6.25" inseam for that "just-right" length for all movements that won't catch on your knees nor feel "too short".

Deep reinforced side leg slits give you that "extra" bit of movement on deep squats or fast transition movements

And, our unique all-over designs help you say buh-bye to the boring black and beige or solid color curse of boring shorts.

Made from over 50% recycled materials.
NOTE: The Evolution AMRAPrx Men's Shorts are not lined because everyone has their own underwear…and we wanted to keep these as versatile, light-weight, and easy to change in and out of as possible.
Wash and Care Instructions:
AMRAPrx shorts are produced from custom design prints using the latest fabric printing technologies. While all of our clothing is meticulously researched. tested, and built to perform under the most extreme conditions, a little extra care will allow you to enjoy them much longer.
How to wash your AMRAPrx shorts:
Hand wash only in cool water.

Do not use bleach or hot water.

Hang Dry. (or tumble dry low)
Please note:
Upon first washing, it is normal for custom printed apparel to cause very slight discoloration of the water they are being washed in. It is nothing to worry about. You will notice that the designs are still bright and very detailed.
Hey There! - Evolution 6.25"