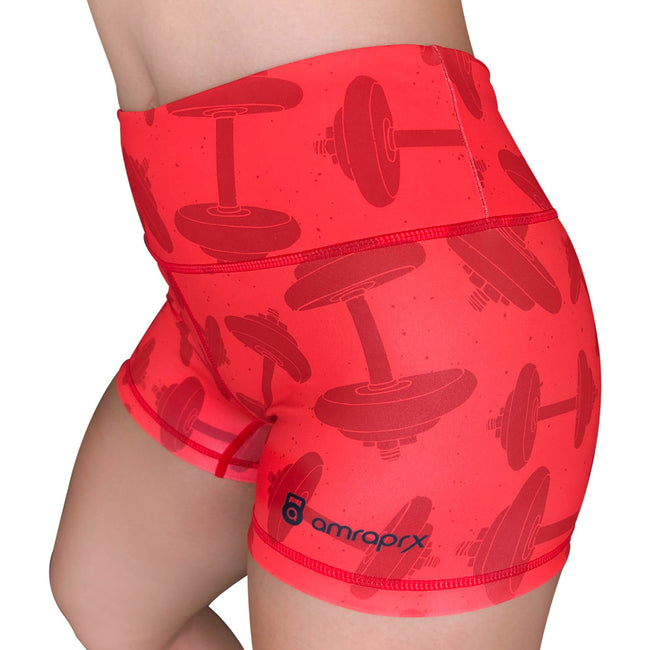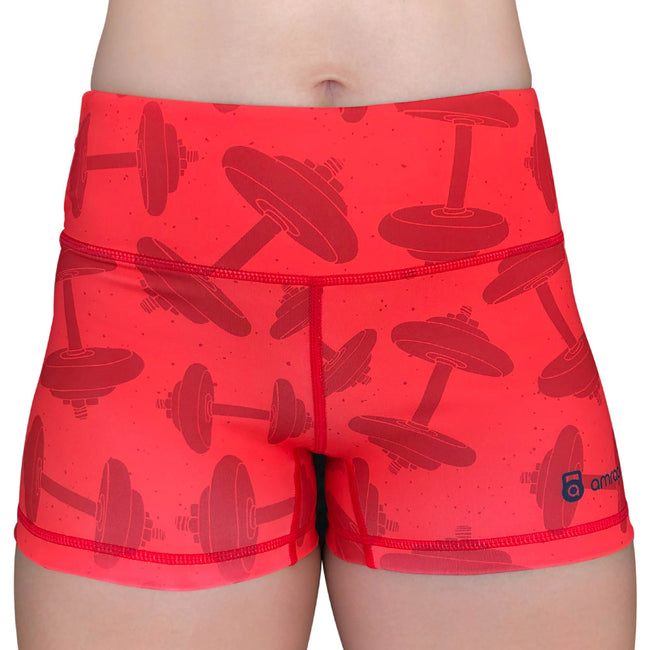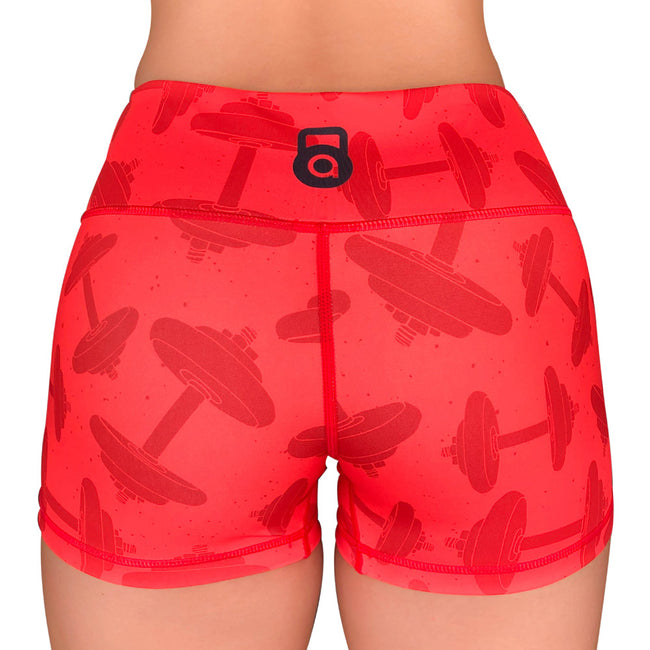 4-Way Stretch
Designed like a second skin to move and stretch with you.

SOFT & COMFORTABLE
So comfortable and light you'll want to wear them everywhere.
DURABLE
Strong construction that lasts through any routine.
SWEAT-WICKING
Moves sweat and moisture away from the body, keeping you cool.
There's a time and a place to be subtle, and a time to be seen. Our Heavy Metal booty shorts are such an awesome red-orange color that our founder Palm immediately put them on the day they came in! We made this design to help us feel like we can do anything. Strong, powerful. Don't mess with us on the days we wear these!
ABOUT OUR SHORTS
Finally, shorts that feel good for your WHOLE workout!
Using our field-tested mix of polyester and spandex, these shorts hug the body while allowing for maximum breathability and moisture wicking. From your first squat set of the day to a full 5k obstacle course, these will survive even the most grueling of workouts...and you'll still look amazing!
Not see through! (Who needs that?!)

78% Polyester / 22% spandex (for maximum performance and comfort)

Moisture wicking (helps you cool down and stay at peak performance)

3" inseam (let's you show off just a little while staying comfortable)

Square gusset (No camel toe!)
Our shorts are designed to provide maximum comfort and performance thanks to our soft 4-way stretch fabric. We have designed our shorts from the ground up to eliminate that awkward rolling up and bunching up that plagues so many shorts on the market today.
AMRAPrx is made BY athletes FOR athletes.
---
Wash and Care Instructions:
AMRAPrx shorts are produced from custom design prints using the latest fabric printing technologies. While all of our clothing is meticulously researched. tested, and built to perform under the most extreme conditions, a little extra care will allow you to enjoy them much longer.
How to wash your AMRAPrx shorts:
Hand wash only in cool water.
Do not use bleach or hot water.
Hang Dry.
Please note:
Upon first washing, it is normal for custom printed apparel to cause very slight discoloration of the water they are being washed in. It is nothing to worry about. You will notice that the designs are still bright and very detailed.